Vermont Brewery Tours
Customer Vermont Brewery Tours
"The Green Mountain State, known for great skiing, awesome hiking, spectacular foliage, and romantic country inns is also the home of some of the best breweries, wineries and cideries in the country.
Vermonters know how lucky they are to live in a beautiful state, where fine handcrafted beer, unique fruit wine and hard cider are as plentiful as maple syrup. Now you can experience the unique qualities that make Vermont beverages so special." -Vermont Brewers Association
A vital part of the state's economy, Vermont's breweries, brew pubs, wineries and cideries employ hundreds of people and provide a substantial source of tax revenue for the state. Many of these businesses are also involved with community service and special events that support local and statewide nonprofit organizations.
Killington Express Shuttle offers beer lovers the safest, most scenic and entertaining way to sample the output of a whole lot of Vermont Breweries!
Guests depart in the morning for a trip to up to five breweries and brew pubs. It is a good mix each day. Many of the breweries provide free samples. Several of the brew pubs make a good choice for an optional lunch break. The Long Trail Brewery is a favorite stop and serves wonderful food!
Custom Brewery Tours are available for your group of 2-20 people. Request a quote online here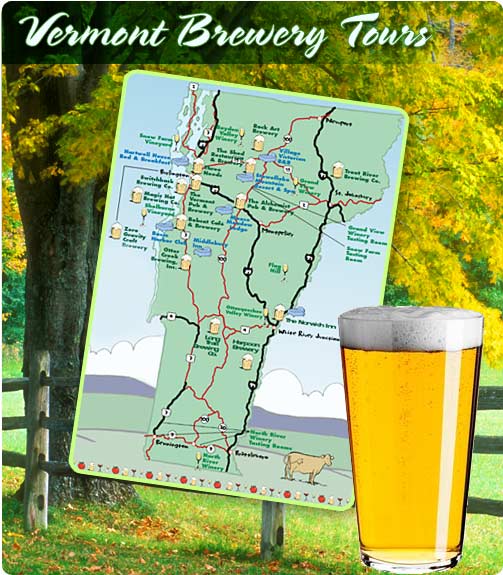 Click here for a Vermont Brewer's Association Brew Map and Guide

then call Killington Express Shuttle at 802-422-9777 to arrange transportation!